Hello, I have a Phoenix Wright Miles-uke compilation doujinshi for sale: Deep Level 00 by the circle Miteiya Otapyon.


It's 162 pages long, in Japanese, and features a compilation of 4 doujinshi by Otapyon: Deep Level 01, 02, 03, and 04.

Front: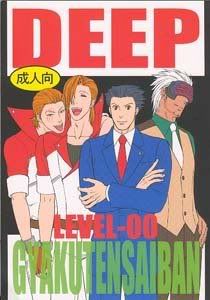 Back:



Sample Page: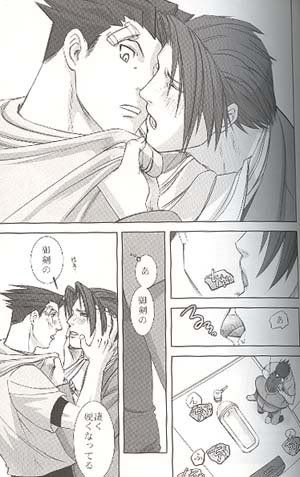 My copy is in perfect condition, and in plastic wrap. I haven't actually read it either, so it's more or less new. It features: Phoenix/Edgeworth, Godot/Edgeworth, and Matt Engarde/Edgeworth, including Matt's alter ego x Edgeworth. It's more or less hard yaoi (R-18), and a very rare addition to any PW doujinshi collection.

The price would be $36 (negotiable), and shipping would be via Media Mail ($3-5 depending on your location in the U.S., or estimated if international). Payment is via PayPal only. If you have any questions, just leave a comment and I'd be happy to answer!